Le Petit Gourmand


The cosy restaurant with 20 seats and a 10-person salon with a fireplace will surprise you with its almost homely atmosphere. The intimate environment is fine for romantic moments over extraordinary gourmand experience. Suitable also for business meetings or business dinners. 


The menu offers specialties of czech and burgundy cuisine, including venison and fish.
You can see the menu here.
Our own wine cellar offers a wide selection of French wines from Burgundy, Bordeaux, Cotes du Rhone, Provence, Alsace, Loire valley as well as the best wines from Moravia, especially from the guru of the Moravia vineyards Mr. Miloš Michlovský. The offer of wines is complemented with a selection of various French and Czech cheese. 
Download wine list here.
We serve a snack between 3:00 p.m. and 4:30 p.m. for accommodated quests. In the winter time in Lobby bar and in the summer when the wheather is good on the terrace. This is free of charge.
The team of our chef Radim Pitrun is looking forward to your visit. You can book your seats in advance. We want you to come back... just like you come back home.


We are looking forward to you every day from 15.00 to 22.00 

Weekend and holidays opening hours from 13:00 to 22:00 

Breakfast is served from 7:30 to 10:00
Reservations at tel.: 499 433 524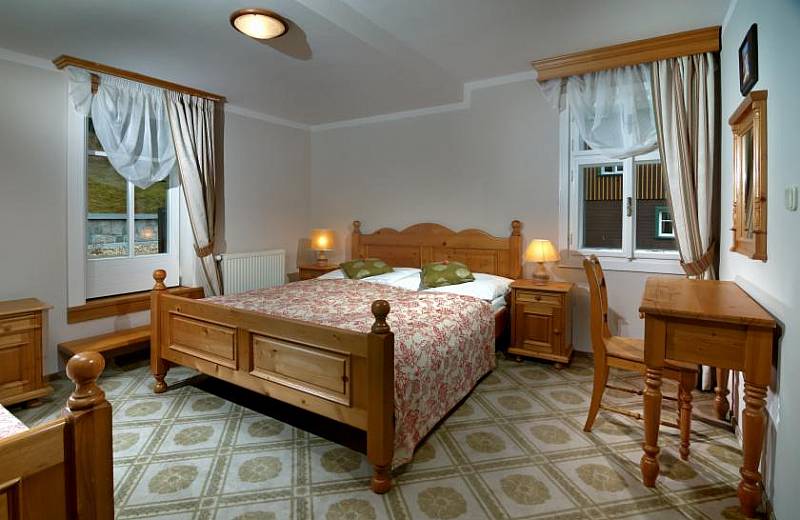 Special offer
Children under 12 free in family rooms
For reservations till 18.12.2020.